Find Us
---
WEATHER
Weather Update:
No closures currently.
Please watch here for in climate weather notifications.
COVID-19 Update
The Heart Center of North Texas is taking all necessary precautions to ensure the safety of patients and staff due to the Coronavirus situation. The practice has instituted a screening process for all patients upon checking in at the front desk.
Anyone that presents with potential signs / symptoms will be rescheduled.
If you are unable to make your scheduled appointment, please contact our office to reschedule. Thank you.
For more information, please click on this link:
Fort Worth Office
1017 12th Ave, Fort Worth, TX 76104
Weatherford Office
920 Hilltop Drive Weatherford, TX 76086
Granbury Office
1200 Crawford Ave St A, Granbury, TX 76048
Dr. Gupta is now seeing patients at the Granbury office on Wednesday mornings.

Our Stephenville office has moved. (NEW ADDRESS)
351 E Tarleton St, Stephenville, TX 76401, USA
---
Explore our new Patient Portal:


Not registered? Call 817-334-2800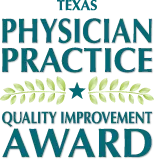 Our Services
---
Cardiology
Electrophysiology
Peripheral Vascular
Structural Heart
---
PHREESIA
PATIENT FAQs on Phreesia
Q: What is Phreesia?
A: Phreesia gives healthcare organizations a suite of applications to manage the patient intake process, including mobile registration. Mobile check-in allows you to complete pre-visit registration from your own device (any smartphone, computer or tablet) ahead of time and in the privacy of your home.
Q: Why is Heart Center of North Texas partnering with Phreesia?
A: Heart Center of North Texas is partnering with Phreesia to save you time when arriving at our practice and to ensure that your health records will always be up-to-date. The information you enter is private and secure and will allow our team to better care for you.
Q: Is the Phreesia system secure?
A: Yes. Phreesia provides industry-leading privacy and security for our patients' data. They are held to the same standards as Heart Center of North Texas related to protecting your family's information. For additional information about Phreesia's security visit.
https://www.phreesia.com/patient-privacy
Q: Do we need to use the new system for every appointment?
A: Yes. But once you have completed the initial registration, the next time will be much quicker because Phreesia saves your answers.
Q: Do I need to download an app to do mobile check-in?
A: No. There is no app – you simply click the link provided in the text message or email. This allows you to securely answer any registration and medical questions necessary for your appointment.
Q: Can I complete the forms in a language other than English?
A: Yes! Mobile registration is available in 20 different languages, and the PhreesiaPads in the office offer Spanish in addition to English.
Q: What happens if I can't finish my registration before the appointment?
A: That's okay! If you have not completed your registration before the visit, see one of our receptionists, and they will be happy to send you a new link. Don't worry, Phreesia saves information you entered previously.
Conditions
---
---
TELEMEDICINE
Virtual Appointments
(This area is reserved for future information related to virtual appointments.)
Click HERE to read the Texas Medical Board Patient Complaint Notice
---

Donations for Project Access Tarrant County
---
Click Here to read the Acarix CADScor System Press Release