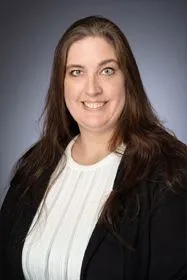 Carrie Platt, FNP-BC, CVNP
Carrie is a board-certified Cardiovascular Nurse Practitioner. She earned her Associates Degree in Nursing and worked as an RN for 6 years in Cardiology before completing her Bachelors of Nursing Degree at Southwestern University in Kansas.
During her continued studies, Carrie worked as a Telemetry Nurse, ICU Nurse, ER Nurse and Cardiovascular Cath Lab Nurse. From there she pursued her Master's Degree in Nursing at the University of Colorado at Colorado Springs, becoming a board-certified Nurse Practitioner.
Prior to joining the Heart Center of North Texas, Carrie worked at the Galichia Medical Group in Wichita, Kansas as a hospital based Cardiology Nurse Practitioner. Then she worked for Bluestem Cardiology in Bartlesville, Oklahoma in both the hospital and office as a Cardiology Nurse Practitioner.
Carrie is board-certified by the ANCC as well as certified by the American Board of Cardiology as a Cardiology Nurse Practitioner. She is certified in Advanced Cardiac Life Support. She is also as active member of the American Association of Nurse Practitioners.
In her free time, Carrie enjoys spending time with her family and friends.