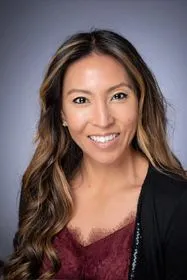 Danielle King, MPAS, PA-C
Danielle King, MPAS, PA-C, is a board certified Physician Assistant by NCCPA. She is originally from Dallas attending Ursuline Academy high school and continued on to Hawai'i Pacific University with a full ride. She obtained her bachelor degree in biochemistry with a minor in biology. Following undergraduate studies she worked as a research associate specializing in neurobehavioral health in Hawai'i for two years until she found her calling for the physician assistant profession.
She then attended Texas Tech University Health Science Center's Physician Assistant masters program in Midland during which she rotated throughout all of west Texas including Big Spring, Midland, Odessa, and Big Lake. She was then employed by the supervising physician of her cardiology rotation, thus joining Odessa Heart Institute. In addition to working with both hospital and clinic patients, she assisted in establishing one of the first successful heart failure clinics in west Texas. After 4 years she then decided to move back home to the Dallas - Fort Worth area where she has happily found her home with the Heart Center of North Texas and supervising physician Dr. Malik. Currently she is a member of AAPA, certified in Basic Life Support and Advanced Cardiac Life Support.